Charity Work
Silverstone's Charity of the Year 2021 is once again Cynthia Spencer Hospice in Northampton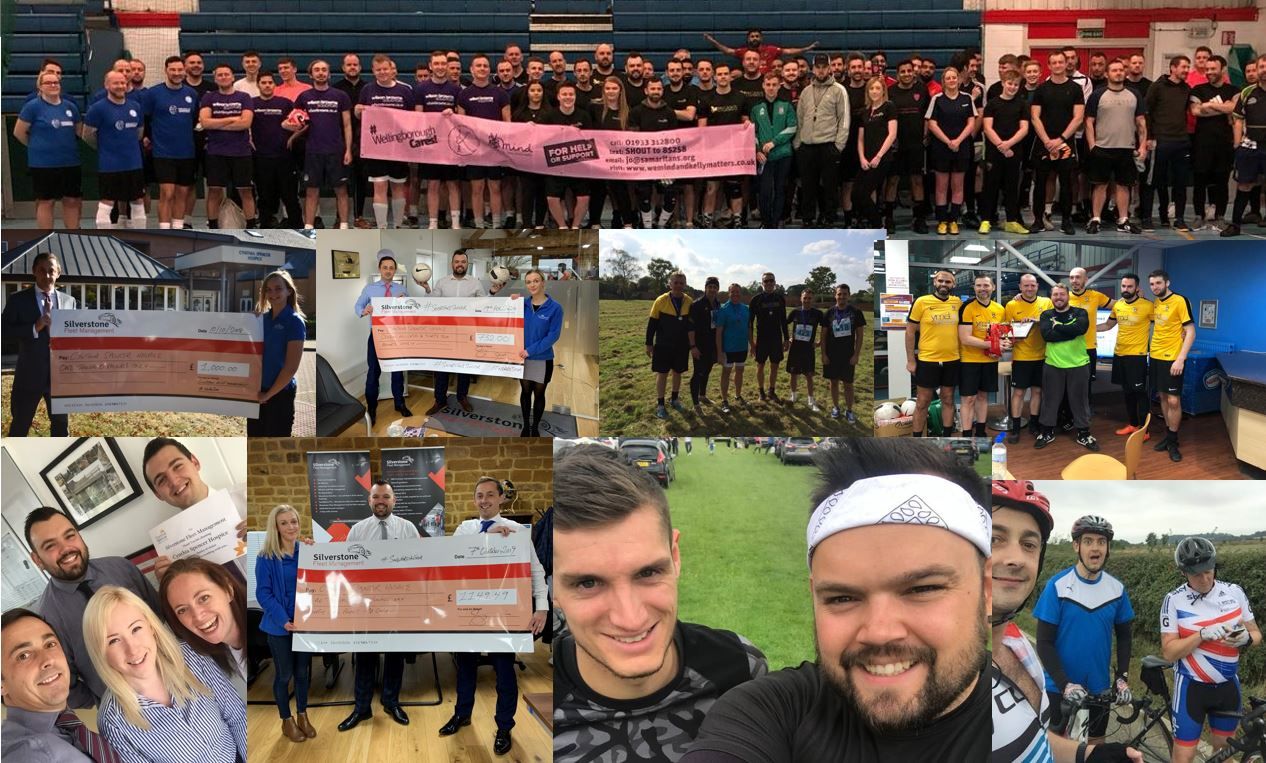 Recently in our local paper..
Corporate football tournament raises funds for local hospice!
TWELVE businesses from across Northamptonshire joined forces and raised £732 for Cynthia Spencer Hospice by taking part in a charity football tournament hosted by Silverstone Fleet Management.
The competition, which took place in February at the Benham Sports Centre on Moulton Park, was a fundraising event held by Silverstone Fleet Management in aid of their charity of the year and was organised by Sales Manager Ryan
Ryan explained: "Due to the success we had with Sing 4 Cynthia, I decided to look at another event to bring local business together, this time through football. As a big football fanatic myself I wanted to get everyone involved in a fun atmosphere where we could all have a good time but also raise some more money for Cynthia Spencer which is our chosen charity."
Prior to the event, Silverstone Fleet Management set up a landing page for registrations and Ryan contacted numerous local businesses who all paid £60 to take part. Ryan also filmed a video and uploaded it to the Silverstone You Tube channel announcing the fixtures before the event.
Businesses that signed up to take part included SK Energy, Oracle Solutions Asbestos Ltd, Technical Foam Services, Quagga Design Ltd, ACS Office Solutions, Wilson Browne Solicitors, All Things Management Ltd and Pegasus Forklift Training. The main sponsors of the event were GPW Consulting, with Pendragon Protect and Dunore Energy being banner sponsors.
The event kicked off with a warm-up from Sales Support Manager, Aby Mason, who ensured that everyone got in the spirit before the game officially started at 9.30am with the end result confirmed at 2pm. The overall tournament winners were announced as YMD Boon Architects, with Dunore Energy receiving the runner-up prize.
Scott Norville, Managing Director at Silverstone Fleet Management, said: "We are over the moon with how everything went and Ryan did a fantastic job or organising. It was great to see so many brilliant businesses from Northamptonshire in one place. As well as football, there was some great networking going on and people left with plenty of leads.
"Nina Gandy, Corporate Fundraiser from Cynthia Spencer, was on hand all day and had some great conversations, too, so this could lead to more fundraising for the hospice with other companies. It went so well we are going to do it again next year but with some improvements, including a raffle and setting up a Just Giving page so supporters can donate too, as well as those playing."